With Free Inner Peace & Self-Realization Workshops
Host a Workshop or Join Us For One!
Interested?
1) You can join a 100SeedsOfJoy workshop in-person and online. Find the ever-growing calendar of events here:
2) Bring a FREE meditation workshop, in-person or online, to your workplace, school, communities and more. Cool!  Then YOU will become a Seed of Joy Cultivator.
Learn more below!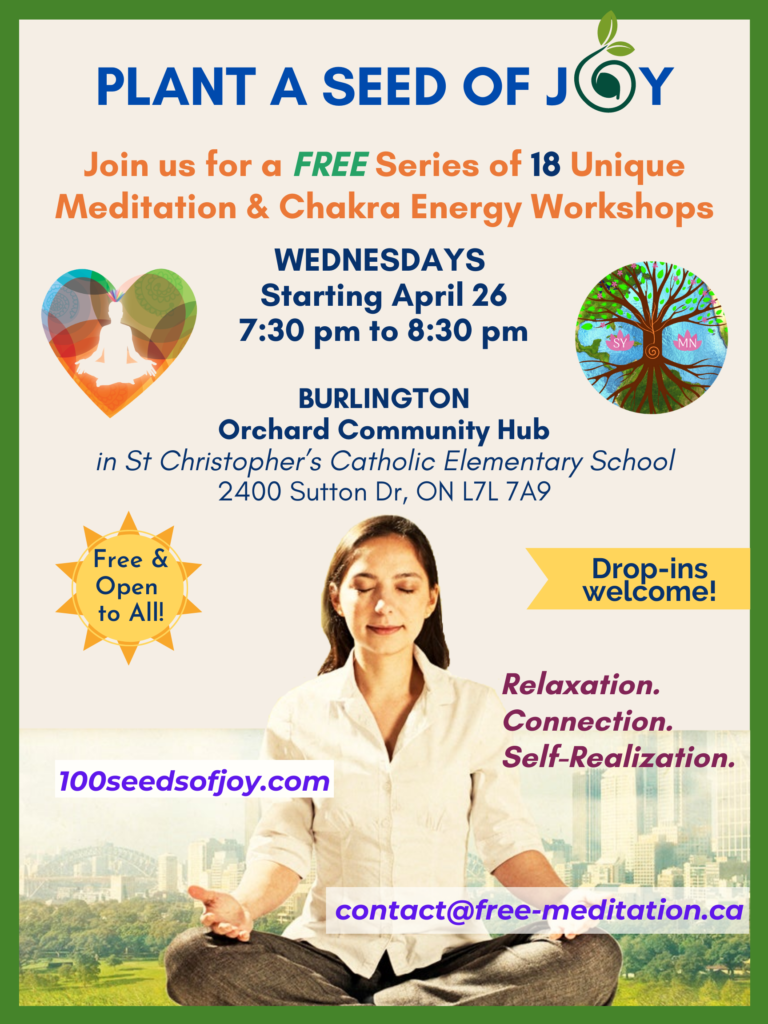 Seeds of Joy Events Planted So Far
Become a Seed of Joy Cultivator
We will work with you to co-ordinate a theme that works best for your group! Here are a few ideas:
Small Group (5 people or less)
Medium Group (5-15 people)
Guided Meditation, Chakra Energy Workshop
Guided Meditation, Chakra Energy Workshop, Informational Videos